June 4, 2012 at 4:10pm
Home
Freemium Ferrari
Despite the popularity of the model, it's my newfound belief that some products do not lend themselves well to freemium.  (Quick definition: freemium - a business model where some portion of the product offering is free forever).  Let's look at some examples and try to understand why.  
I understand that a large part of the argument for freemium's inevitably world takeover is that, at least for digital products, the cost of production is accelerating towards zero.  So for the purposes of this run-down let's also assume that the manufacturing cost of each item is zero.  Despite this allowance, I think the inability to apply freemium economics to these products remains.
Product #1: Ferrari 458
I can't imagine any way for Ferrari to take the 458 and make some part of it free while retaining (let alone increasing) its awesome margins.[1]  Can you? 
Product #2: Apple iPad
Would Apple be more profitable if it gave away iPads and sold something else to complement the iPad?  I'd argue no.
Product #3: SpaceX Time Machine
Could Elon Musk run a profitable business by offering a free time travel device?  I hate to doubt EM, but I'm going to say no.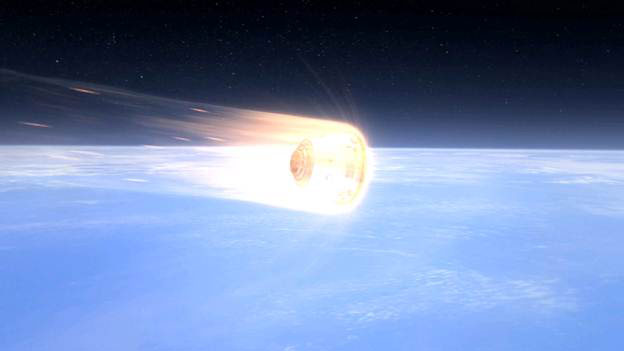 Value Props
So what do all of these products have in common that makes them difficult to envision as freemium ploys?  Let's consider each of these products in light of its value proposition and see if we notice a pattern.
A real value proposition (not the cutesy 5-7 word phrase that comes to most people's minds) contains several parts: a time frame in which to deliver the value, a target segment for the value, a price, and a series of statements about the changes that will occur, both positive and negative, in a customer's life as a direct result of owning and using the product.  
For our purposes, let's set the time frame to forever (aren't Ferraris, iPads, and Time Travel timeless?), the segment to anyone that's willing to consider our crazy free offer, the price to FREE(!), and then look at these statements (which Michael Lanning, the inventor of the value proposition, calls 'resulting experiences').  What are the resulting experiences of owning a Ferrari 458?  This typically takes hours if not days to articulate precisely, but let's take a quick shot at it:
You will enjoy the best driving experience known to man.
You will have the immense satisfaction of being able to tell your friends, family, and enemies that you own a bona fide Ferrari.
You will be able to accelerate to the speed limit on the freeway very quickly.
You will know that if there were no laws (or if you moved to Montana), you would be able to go over 190mph.
You will have a very shiny red object in your driveway.  See #2.
What about the iPad?
You will have Apple's version of the entire world of music, internet, and games at your fingertips in a lightweight, moderately-portable package.
You will have the satisfaction of knowing you own an iPad.
And the SpaceX Time Machine?
You will be able to go back in Time and do things that either destroy the space-time continuum or make you extremely successful / stop world wars, etc.
Indivisibility and Profitability
There's a bit of a clue in these progressively shrinking lists - the shared characteristic of these products is a very high concentration of value in a single statement, followed by a long trail of statements of substantially less value.  With the Ferrari, having the best driving experience known to man and being able to tell others you own a Ferrari is perhaps (let's invent a number to prove a point, shall we?) 95% of the life change that will come from exchanging your hard-earned $300,000 for the sports car.  Moreover, the second statement about being able to tell your friends that you own a Ferrari is in practice inseparable from the Ferrari brand, so what we see is a very focused delivery of value in a single change: you now own a Ferrari and you expect to be flushed with adrenaline all the rest of your days. [2]  
So there really isn't a way of limiting or dividing this value into a free version and a paid version that wouldn't either: a) destroy this kernel of value thus making the free version totally undesirable or b) keep the free version so amazing that no one wants the paid version (are you going to pay $300,000 for a different shade of red once you own the car?).  Because of this, I submit the Ferrari 458 as having an indivisible value proposition, which makes it a poor candidate for freemium.
The iPad is similar.  You are buying the iPad to gain access to Apple's version of the world at your fingertips.  You can't crack this kernel of value into a free and paid part without destroying the appeal altogether or making the free version so amazing that no one cares about the paid.  What would Apple's revenues be if the 16GB iPad were free but people had to pay for extra storage if they needed it?  That would certainly generate revenue but it makes a lot more sense to simply charge for the 16GB version as well rather than give it away for free.
With the Time Machine, you either allow people to go back in time or you don't.  You could try a game of limiting the time you can unwind (assuming there's even a correlation between time lapse and value), but it's very possible that all of the value is unlocked the moment they enter the device and get to go back in time.  It will be much more profitable to simply charge for the trip than attempt to make your profit on refreshments.
Magic for Fun and Profit
When startups focus on creating dead-simple products, the value these products deliver can often be condensed into a very short list of changes that will occur in the user's life.  Like the time machine, these products can be a singular, powerful magic trick.  Giving away this magic may be necessary to get noticed in a crowded world (something Ferrari, Apple, and SpaceX don't have to worry about), but this short-term, nothing-to-lose (albeit necessary) tactic should not be equated with a long-term strategy for profit.  And inevitably, barring the discovery of your own AdSense or endless funding, your startup will need to make the transition.
Comments below …
—
[1] On a related note, if you were Ferrari, you might hear many investors tell you that the ability for someone to buy a kit car (a do-it-yourself assembly look-alike) means that you will never be able to sell your wares because for most people a kit car is 'good enough.'  This of course isn't true, and the reason it isn't true is also the reason that freemium would be a bad choice for the iconic Italian manufacturer.
[2] This inability to reference the value of a Ferrari without mentioning the brand is why the investor is also wrong to think that look-alike kit cars will eat Ferrari's profit lunch.  They can't rob Ferrari of its revenue because by definition they aren't a Ferrari.  Look-alikes and knock-offs can grow the number of people driving cars that look like a Ferrari, but they will not reduce the number of people that want to buy the real thing.  On the contrary they may increase the number that want the real thing by exposing more people to the crude.  (Way) back in the 90's, having a fake pair of Oakley's ("Fakeley's" as we used to call them) just made me idolize the real ones even more, making an eventual purchase of them more likely once I could actually afford it.